The 2020 Mid-Winter Faculty Conference will be held Friday, Jan. 31 through Sunday, Feb. 2 in, at the Cambria Pines Lodge. The program starts Friday evening and runs all day Saturday, ending at noon Sunday, including an informal reception and no-host dinners in beautiful downtown Cambria.
Many colleges offer faculty the ability to apply for professional development funding, so if yours does, you may want to put this event on your calendar now and start the funding request.  If you need to submit a flyer or brochure, we will post one here for you.
For only $50, attendees can receive one CEU (continuing education unit) through Professional Development at Cal State Fullerton; watch for details. 
About the conference
The Mid-Winter Faculty Conference is a two-day event scheduled each January or February at a hotel in the Central Coast area. The program provides community college faculty a variety of workshops focusing on the different issues involved in teaching journalism at the community college level. A featured workshop each year is an annual media law update.
In selected years there is a separate day-long Blue Heron workshop that focuses on teacher training in a single subject or skill set area.
Presentations
Amara Aguilar will lead a hands-on activity on mobile journalism using social media
Dr. Jason Shepard on media law
SNO rep on how to make your website better
Paul DeBolt on advising/coaching
Teaching tips and resources
Why You Should Attend
Why you should attend
The grounds of the Cambria Pines Lodge are beautiful, the beach is close, and the East Village is a short walk. Hearst Castle is up the road.
Keep up to date with changes in the industry
Get great ideas and share your own during the professor exchange session
Preview of state convention
Earn professional development credit
RELAX… and enjoy networking with other advisers, instructors and professionals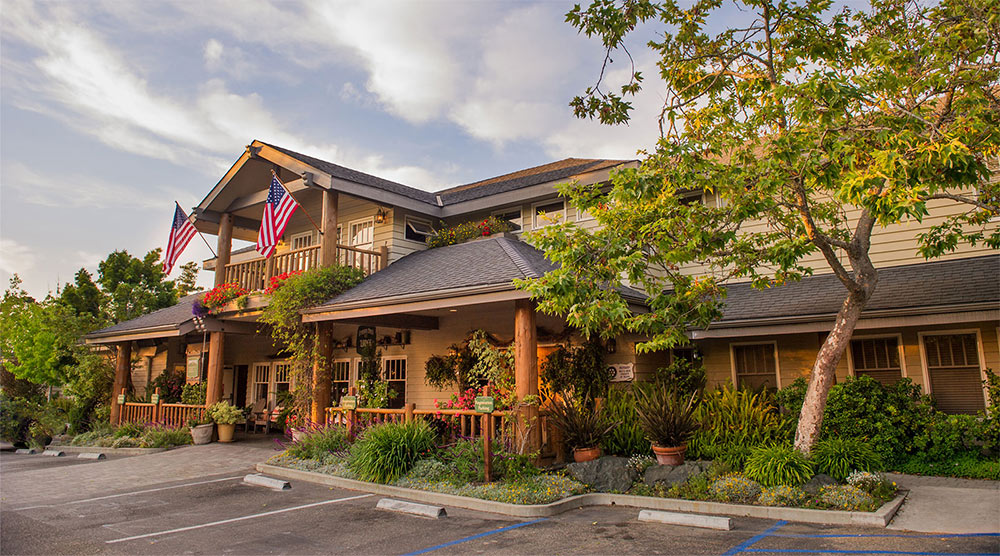 [cl-popup title="REGISTER AT CAMBRIA PINES HERE" btn_label="RESERVE HERE"]Cambria Pines Lodge
Here is the booking information.
Call (800)966-6490. Say you are with Journalism Assoc. of Comm. Colleges. Each room is to be guaranteed with a credit card by the person who makes the reservation.
You can also book online at https://reservations.travelclick.com/104234?groupID=2302128 with the following instructions:
Click on 'Select & Go To The Next Step'
Select the desired dates that are needed
Then select 'Update Dates of Stay'
Select a room type that fits your budget and click 'Book.'
Book your room by December 30, 2019 to ensure selection and availability.[/cl-popup]
About Cambria Pines Lodge
Website:  cambriapines.com
Book hotel by 12/30/19 for selection and JACC rate, call 1-800-966-6490.
JACC rate will begin Thursday night.
Standard rooms are $135 to $152 for Friday and Saturday nights.
Small suites/Superior rooms are $178 for Friday and Saturday.
Rates are less expensive Thursday night.
Archives
* Indicates a Blue Heron Workshop was included