Jason Kandel, digital producer at NBC in Los Angeles, is the keynote speaker for the 2018 SoCal JACC Conference at CSUF. (courtesy of J. Kandel)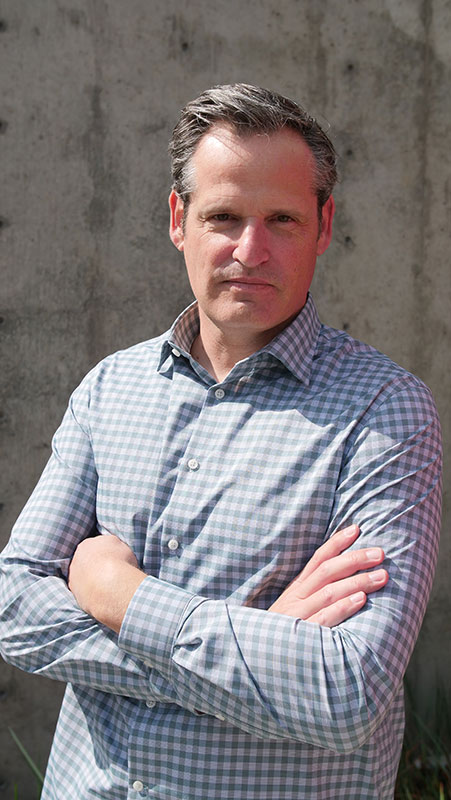 Keynote Speaker
JASON KANDEL
Digital News Producer, NBC Los Angeles
So, you want to be a journalist?

Learn lessons from a veteran working in an ever-evolving industry! Jason Kandel will  talk about how he got into the business and how he never stopped learning and evolving as media evolved. He will share his work at NBC and the cool award-winning projects he's led and been involved with.
In his years covering crime, Jason Kandel's job has taken him around the world. He's shadowed a homicide detective solving a double murder. He's ridden along with gang cops on the streets of South LA. His work exposing hazing and harassment at a fire station led to reforms of the LA Fire Department. He combed through stacks of documents and sat face to face for an interview with a torture suspect in an Orange County jail to write a six-part narrative of one of the most grisly crimes in Southern California. He's been in print, radio and broadcast – from Thomson Reuters, to the Los Angeles Times, to the Los Angeles Daily News, to KPCC.org, NPR's LA affiliate, and now NBC. His work covering crime at the Daily News caught the attention of the US State Department which recruited him as part of the US Speakers and Specialists program to talk to journalists in Albania and Colombia about his reporting. Through it all he's maintained fervent curiosity and enthusiasm about the world around him and the passion for journalism to bring the stories of others to life on the page and online.
Workshops/Multi-Session: 10:30 - throughout the day
Workshops: 10:30 - 11:30 a.m.
Workshops: 11:45 a.m. - 12:45 p.m.
Workshops: 2:15 - 3:15 p.m.
Workshops: 3:30 - 4:30 p.m.
Related Posts via Categories